Strategy
The Information Services & Technologies (IST) Division has developed an ambitious three-year digital strategy focused on enabling the digital academic experience.
Objectives
This strategy outlines six objectives:
Enterprise Application Modernization

Business Intelligence and Enterprise Analytics

Advanced Research Computing Center

Digital Learning and Enabling Global Campus

Security and Threat Management

Service Management
Principles of Transformation
Recognizing the unique needs of a R1 campus, the following design principles will serve as a guide for our digital strategy:
Agile Principles - Cross functional teams deliver solutions that are designed around the needs of our community. 
Data - Data, the fuel that powers transformation, is used to make decisions.
Continuous Improvement - Ongoing improvements will be made to tools and services. 
User Experience - The user experience cannot be sacrificed due to technical constraints.
Collaboration - Campus collaboration and distributed governance will be emphasized and drive decision making and prioritization. 
Fostering External Partnerships - External partnerships will be developed and prioritized.  
Updates will be made available on this site as we make progress.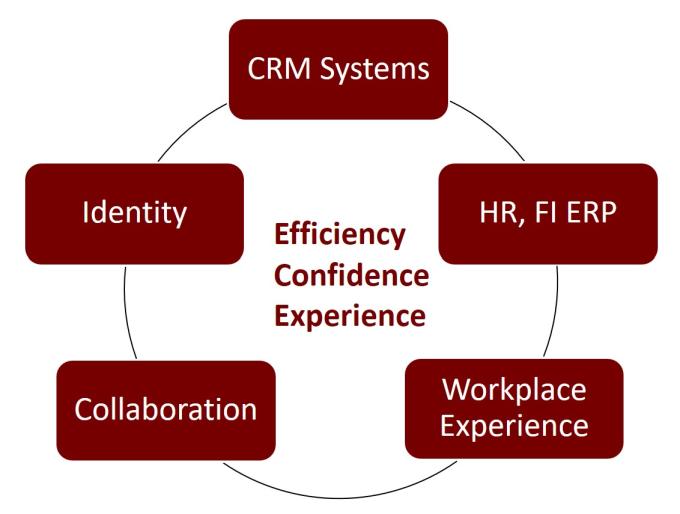 Facilitate digital transformation by modernizing the applications that support academics, research, and administration. Enable a sharper, more pronounced digital presence with a cloud-first approach that prioritizes product and process maturity.
Objectives:
Moving Ellucian Banner, NJIT's Enterprise Resource Planning (ERP) system, to the managed cloud.
Collaboration with campus partners to develop a strategy for the future of ERP at NJIT.
Implement best-of-breed cloud-based products in lieu of legacy "home-grown" solutions.
Prioritize process automation and technology transformation.
Improvements: 
Implemented a new parking system (T2), replacing a legacy home-grown application.
Launched a new mass email system (Emma), replacing a legacy home-grown application.
Conducted an organizational and technology assessment of the Office of Human Resources (partnership with a consulting firm and Human Resources).
Automated Transcript processing for Admissions (KTech OCR)
Implemented Admissions CRM for Center for Pre-College Programs (Slate).
Migration of Ellucian Banner from on-premise to managed cloud (in progress)
What's Next:
Process assessment, to identify opportunities for process enhancement and efficiency,  for student services. 
Coordinate with campus partners to conduct an evaluation of cloud-native ERP solutions.  
Identity and Access Management process improvements.
Implementation of Integration Platform as a Service (iPaas) to streamline and improve integrations between NJIT systems and data.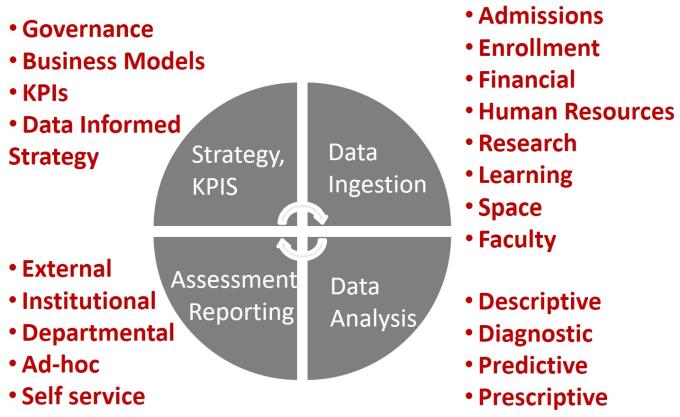 Leverage data governance, data management, operational excellence, and database design to create a modern, resilient, exemplary, and trusted analytics platform that facilitates and supports key educational and business decisions.
Objectives:
Establish and fill positions to support business intelligence (BI) and analytics efforts.
Establish a business intelligence platform to enable enterprise analytics.
Provide actionable data by creating a data infrastructure that integrates disparate data sources.
Formalize data governance structures.
Improvements:
Developed internal capabilities through the hiring of a Director of Business Intelligence and Business Intelligence team.
Formed enterprise analytics and data governance committees.
Selected data warehouse and data integration platforms.
Assessing data analytics platforms (in progress).
What's Next:
Pilot implementation of data warehouse, integration and analytics platforms.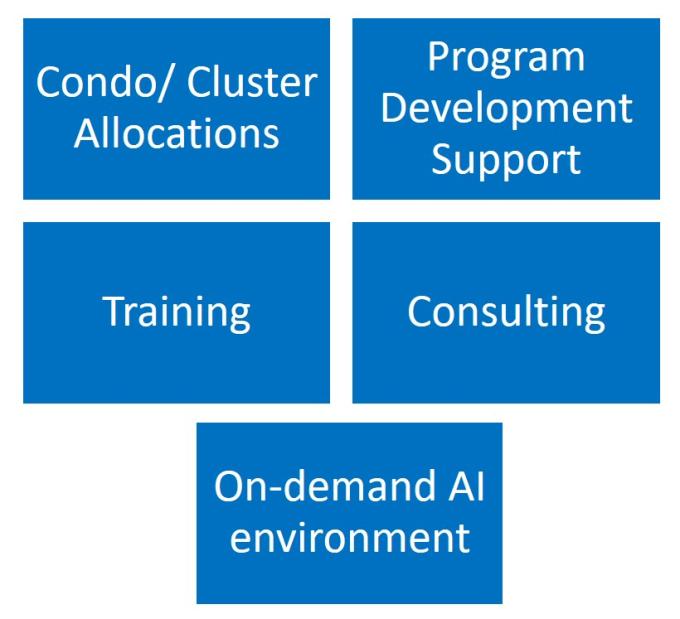 Facilitate research, collaboration, and innovation by providing an architecture that supports convergence of high performance computing, grid computing, AI, machine learning, and deep learning.
Objectives:
Improve research infrastructure through a mix of on-premise and cloud-based solutions. 
Create a High Performance Computing (HPC) data center.
Establish a governance structure that encourages engagement with the research community, establishes policies, and develops a structure for research data compliance. 
Leverage sustainable funding models
Improvements:
Completed case study and needs assessment for research computing infrastructure.
Established the Faculty Research Advisory Board (FRAB).
What's Next:
Implement a new HPC platform and architecture.
Identify opportunities for external collaboration.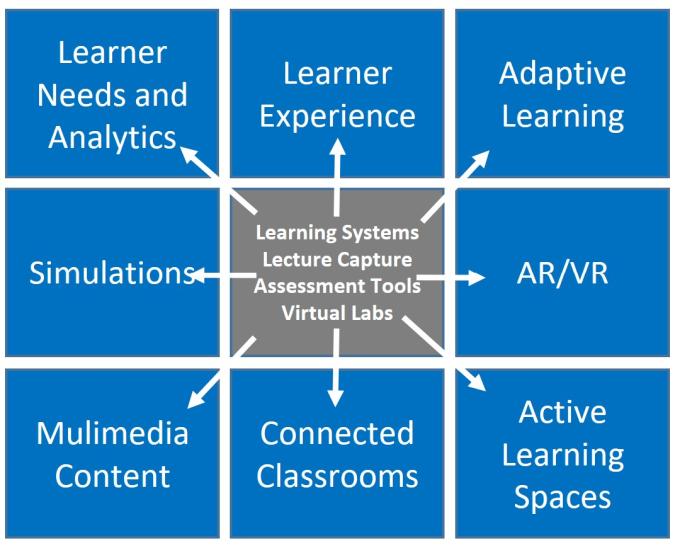 Provide students and faculty with access to digital learning tools that encourage collaboration and engagement across all modes of instruction. Encourage innovation by supporting emerging technologies that will shape the future of teaching and learning.  
Objectives:
Establish an integrated CRM system. 
Support industry leading tools that increase interactivity and engagement.
Support innovation in the areas of extended reality (XR), this includes virtual reality (VR), augmented reality (AR), and mixed reality (MR).  
Enhance and improve bring your own device (BYOD) access.
Highlights:
Reorganize the Office of Digital Learning to focus on digital learning infrastructure that supports all moves of instruction. 
Worked with faculty to assess XR landscape and improve access to software and hardware.   
Continued upgrades to the audio-visual equipment in the classroom learning spaces. 
What's Next:
CRM integrations for Admissions, Student Success, and Advancement.
Pilot test a virtual lab software designed for a BYOD environment. 
Pilot test new video conferencing and multimedia repository platforms.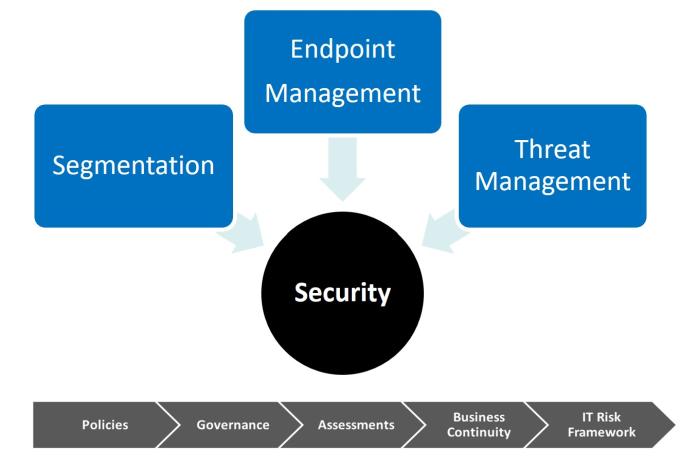 Establish and implement a cybersecurity framework and strategy that facilitates compliance with regulatory requirements and industry best practices and improves NJIT's security posture.
Objectives:
Establish a governance framework to advise on issues related to IT security, policy, and compliance. 
Improve detection, response, and remediation processes to mitigate critical security risks.
Confirm and validate internal controls through formal assessments and regular testing.
Highlights
Established Cyber Security Working group. 
Launched a 24x7 Security Operations Center (SOC) to augment NJIT's security operations.
Conducted PenTest and NIST assessments.
What's Next:
Require multi-factor authentication for faculty and staff.
Establish maintenance windows to facilitate software updates and patching. 
Implement a cybersecurity framework that is aligned with NIST standards.
Publish IT security policies to provide guidance to the community and assist with compliance.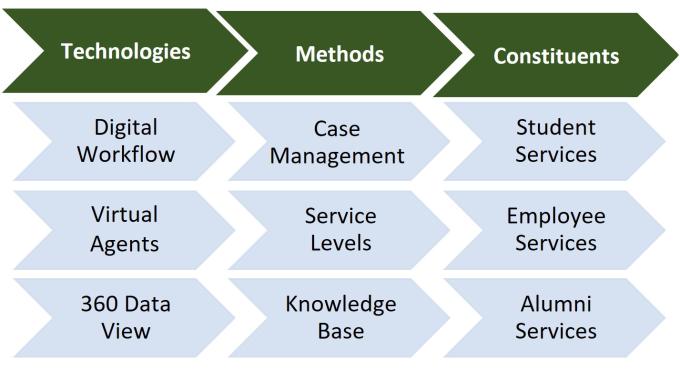 Establish a culture of service management that emphasizes automation and streamlined service fulfillment in order to improve response time and increase student and employee satisfaction, efficiency, and productivity.
Objective:
Leverage ITSM platform to improve coordination across teams, reduce redundancies, ensure continuity of support and increase efficiencies. 
Publish service portfolio, service catalog, and knowledge articles in a central location.
Expand service management platform to campus service providers.
Highlights:
Established an on-site IST ServiceDesk. 
Partnered with a call center for after hours phone support. 
Launched help.njit.edu platform that emphasizes service transformation and automation.
What's Next:
Relocate the IST Service Desk to the Van Houten Library.
Working with campus partners to add them to help.njit.edu.